Barrier performance of medical protective clothing: Once the hazards and risks of exposure are determined, protective clothing can be selected based on the current scientific understanding of how protective clothing materials protect microorganisms in blood and body fluids. Microorganisms in protective clothing materials depend on the following factors:
1. The physical and chemical properties of the fabric: including factors such as thickness, pore size and water repellency
2. The shape, size and other characteristics of microorganisms: including factors such as morphology, mobility and adaptation to extreme environments
3. Carrier characteristics: including factors such as surface tension, volume and viscosity
4. External factors: including physical, chemical and thermal stress and other factors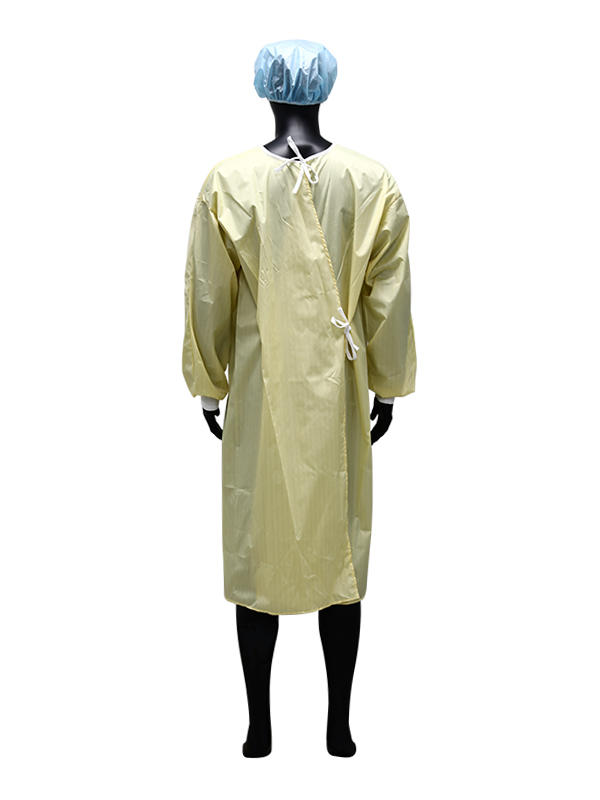 Hangzhou Runheng Medical Co.,Ltd was founded in 2010, and located in the technological development zone of Hangzhou city, is professional 
China Disposable Surgical Gowns Suppliers
 and 
medical isolation gowns manufacturers
, the company has never ceased its exploration in the reform of china's medical industry, striving forward with the initial focus on the medical industry. The company has been committed to providing reliable epidemic prevention products solutions for global customers. Our company mainly produces disposable medical masks, surgical masks,KN95 masks,disposable face masks, disposable protective coverall, isolation gowns, surgical gowns, medical cap, medical shoe cover, and 
wholesale medical isolation gowns
 etc. Our products have been exported to Korea, Japan, America, Italy, Germany, Romania, India, Mexico, and other countries, welcome!