The main difference between medical protective clothing and isolation clothing is that medical protective clothing is more durable than isolation clothing, has a higher level of protection and better protection performance. In addition to meeting the requirements of high-strength and high-abrasion wear, the two are often different due to different protection purposes and protection principles. Although it is said that medical protective clothing is better than isolation gowns, the cost is relatively high. Therefore, the choice of protective clothing is different for different jobs. The following collar and labor insurance network technology uses the characteristics of medical protective clothing and isolation clothing to detail the differences between the two.
 Different functions
  Medical protective clothing is the medical protective equipment worn by clinical medical staff when they come into contact with patients with Class A or infectious diseases managed by Class A infectious diseases. Isolation gowns are protective equipment used for medical staff to avoid contamination by blood, body fluids and other infectious substances during contact, or to protect patients from infection.
   Different user indications
   wear isolation gown:
  1. When contacting patients with infectious diseases spread by contact, such as patients with infectious diseases, patients with multi-drug resistant bacteria infections, etc.
  2. When patients are subject to protective isolation, such as the diagnosis, treatment, and nursing of patients with extensive burns and bone graft patients.
  3. It may be splashed by the patient's blood, body fluids, secretions, and feces.
  4. When entering special departments such as ICU, NICU, protective ward, etc., whether or not to wear isolation gowns should be based on the purpose of entry and the contact status of the medical staff, and the internal regulations are sufficient.
   wear medical protective clothing:
   When contacting patients with airborne and droplet-borne infectious diseases, they may be splashed by the patient's blood, body fluids, secretions, and feces.  
Different objects of use
  Medical protective clothing is one-way isolation to prevent infection of medical staff, and is mainly targeted at medical staff; while isolation gowns are two-way isolation that prevents medical staff from being infected or contaminated and prevents patients from being infected.
  The advantages of medical protective clothing over isolation clothing
  1. Medical protective clothing is also an important part of medical protective equipment. Its basic requirement is to block viruses, bacteria and other harmful substances, so as to protect medical staff from infection during diagnosis, treatment and nursing.
  2. Medical protective clothing should also meet the requirements of normal use functions, and have better wearing comfort and safety, such as better moisture permeability, flame retardancy and alcohol corrosion resistance.
  3. Medical protective clothing has the characteristics of anti-permeability, good air permeability, high strength and high hydrostatic pressure resistance. It is mainly used in industrial, electronic, medical, anti-chemical and anti-bacterial environments.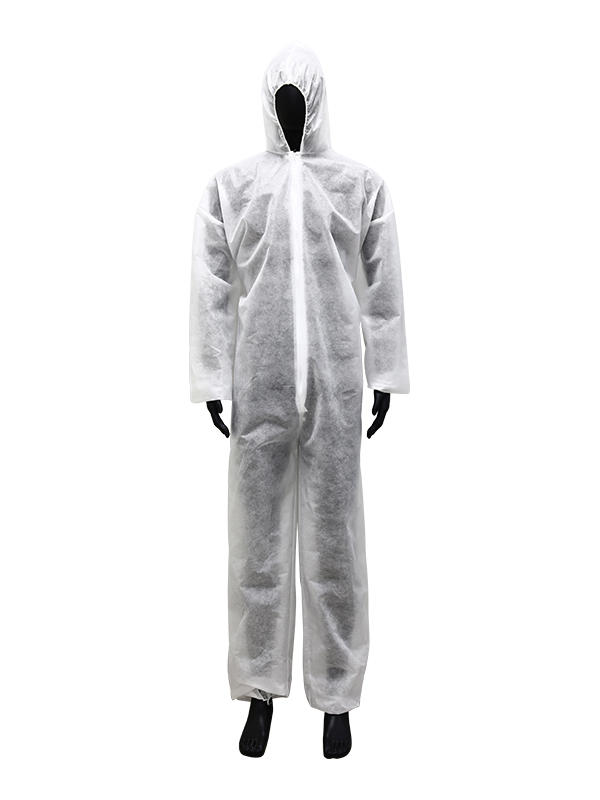 Hangzhou Runheng Medical Co.,Ltd was founded in 2010, and located in the technological development zone of Hangzhou city, is professional 
China Disposable Surgical Gowns Suppliers
 and 
medical isolation gowns manufacturers
, the company has never ceased its exploration in the reform of china's medical industry, striving forward with the initial focus on the medical industry. The company has been committed to providing reliable epidemic prevention products solutions for global customers. Our company mainly produces disposable medical masks, surgical masks,KN95 masks,disposable face masks, disposable protective coverall, isolation gowns, surgical gowns, medical cap, medical shoe cover, and 
wholesale medical isolation gowns
 etc. Our products have been exported to Korea, Japan, America, Italy, Germany, Romania, India, Mexico, and other countries, welcome!