Composition of medical protective clothing
   Protective clothing is composed of four pieces of hat, jacket, trousers, and shoe covers. The colors are generally white, blue, and green.
Structural features
  1. Generally made of polyethylene material, single-layer or double-layer; breathable and moisture permeable, able to block the penetration of fine dust and liquid.
  2. There is an elastic band on the face of the hat, which can better make the hat close to the face, and the elastic band in the waist makes the protective clothing more close to the body, comfortable and beautiful. The jacket has a zipper on the chest for easy putting on and taking off.
  3. It has the function of blocking blood, dust, droplets and droplets, which can reduce the probability of spreading dust, bacteria and viruses to the farmers.
  4. It has the ability to isolate and spread viruses and bacteria to reduce the probability of infectious diseases being transmitted to animals through breeders.
Instructions
The method of wearing protective clothing is to unfold the protective clothing, unzip the zipper, extend the legs from the zipper opening, and then put on the jacket, extend the hands from the sleeves, wear the headgear, pull the zipper from the front of the chest and buckle it backwards Hold it down and put on the shoe cover.
Function application
  Is mainly used for customer visits to animal breeding places such as quarantine prevention and quarantine, food clenbuterol detection, pesticide animal husbandry, infectious disease isolation treatment, laboratory reagent experiments, pig farms and cattle farms.
  Protective clothing is a product, and it is generally burned after us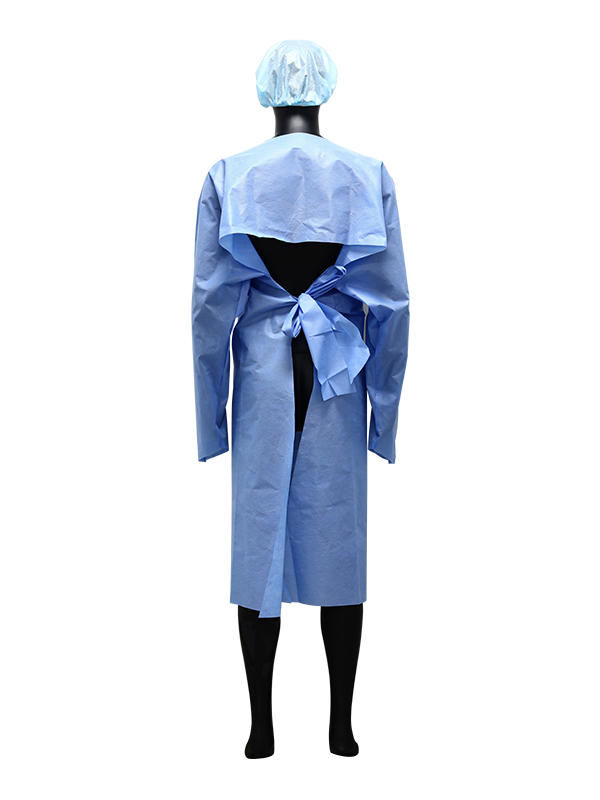 Hangzhou Runheng Medical Co.,Ltd was founded in 2010, and located in the technological development zone of Hangzhou city, is professional 
China Disposable Surgical Gowns Suppliers
 and 
medical isolation gowns manufacturers
, the company has never ceased its exploration in the reform of china's medical industry, striving forward with the initial focus on the medical industry. The company has been committed to providing reliable epidemic prevention products solutions for global customers. Our company mainly produces disposable medical masks, surgical masks,KN95 masks,disposable face masks, disposable protective coverall, isolation gowns, surgical gowns, medical cap, medical shoe cover, and 
wholesale medical isolation gowns
 etc. Our products have been exported to Korea, Japan, America, Italy, Germany, Romania, India, Mexico, and other countries, welcome!