Medical protective clothing
has different properties due to the different raw materials used. At present, the non-woven materials used in several medical protective clothing that are currently being sold and developed on the domestic market mainly include the following types.
The protective clothing of polypropylene spunbond cloth can be treated with antibacterial and antistatic to make antibacterial protective clothing, antistatic protective clothing, etc. Compared with traditional cotton protective clothing, polypropylene spunbond protective clothing is undoubtedly a great improvement. Because of its low price and one-time use, it can greatly reduce the cross-infection rate. It has been widely promoted in foreign countries for a long time since its launch.
The medical protective clothing of polypropylene spunbond-meltblown-spunbonded composite nonwoven fabric, that is, SMS or SMMS meltblown cloth is characterized by small fiber diameter, large specific surface area, fluffy, soft, good drape, low filtration resistance, and filtration High efficiency, strong resistance to hydrostatic pressure, but low strength and poor wear resistance, to a considerable extent limit the development of its application fields. The spunbond fiber has a higher linear density, and the fiber web is composed of continuous filaments. Its breaking strength and elongation are much larger than that of meltblown fabrics, which can just make up for the deficiencies of meltblown fabrics.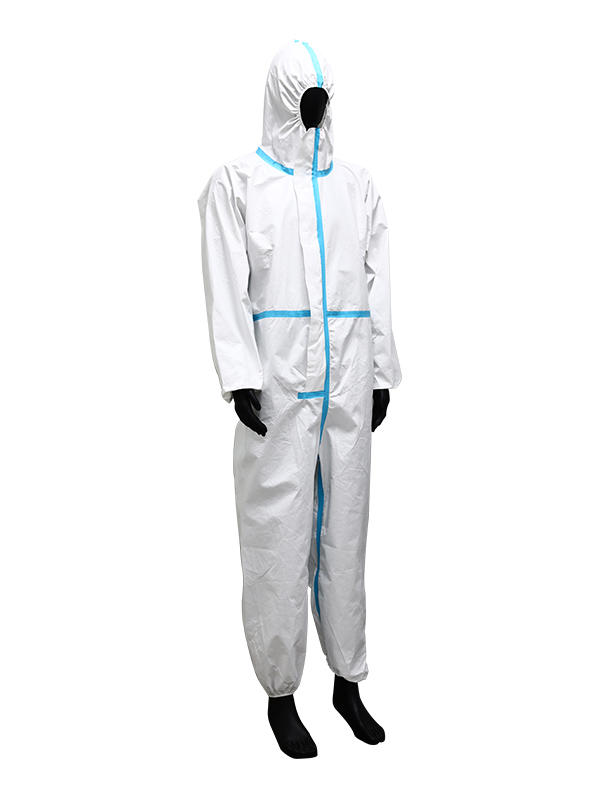 Hangzhou Runheng Medical Co.,Ltd was founded in 2010, and located in the technological development zone of Hangzhou city, is professional 
China Disposable Protective Coveralls Company
 and 
Disposable Protective Coveralls factory
, the company has never ceased its exploration in the reform of china's medical industry, striving forward with the initial focus on the medical industry. The company has been committed to providing reliable epidemic prevention products solutions for global customers. Our company mainly produces disposable medical masks, surgical masks,KN95 masks,disposable face masks, disposable protective coverall, isolation gowns, surgical gowns, medical cap, medical shoe cover, and 
wholesale Disposable Protective Coveralls
 etc. Our products have been exported to Korea, Japan, America, Italy, Germany, Romania, India, Mexico, and other countries, welcome!